Who Will Win The ICC Cricket World Cup 2023?
Introduction: The anticipation is building up as cricket enthusiasts across India eagerly await the ICC Cricket World Cup 2023. In this blog post, we will delve into the prospects of which team could emerge victorious in this prestigious tournament. Let's explore the contenders, their strengths, and what the experts are predicting.
Contenders for ICC Cricket World Cup 2023
As the cricket world gears up for this mega event, several teams have shown promise and potential to clinch the coveted World Cup trophy. Here are the primary contenders:
1. India
India, often referred to as the cricketing powerhouse, is undoubtedly one of the top contenders for the ICC Cricket World Cup 2023. With a formidable batting lineup and a balanced bowling attack, the Indian team boasts exceptional talent. Players like Virat Kohli, Rohit Sharma, and Jasprit Bumrah can turn the tide in India's favor.
2. Australia
The Australian cricket team is no stranger to World Cup success, having won the tournament multiple times. They remain a formidable force with a history of dominance in international cricket. Players like David Warner and Pat Cummins are key assets for the Australian squad.
3. New Zealand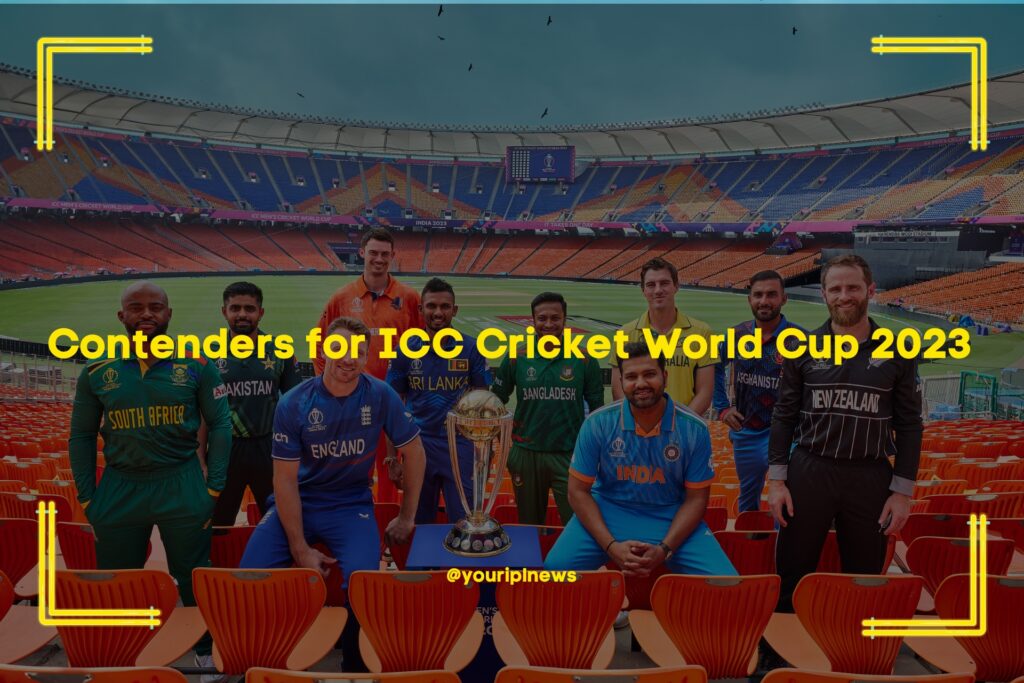 New Zealand has consistently been a strong cricketing nation, known for its grit and determination. Their recent success in ICC events, such as the ICC World Test Championship, shows they have what it takes to win. Key players like Kane Williamson and Trent Boult provide a strong foundation for the Kiwi team.
4.South Africa
South Africa, often referred to as the Proteas has a history of producing world-class cricketers. Their pace attack and experienced campaigners make them a team to watch out for in the ICC Cricket World Cup 2023. Players like Kagiso Rabada and Quinton de Kock bring a wealth of experience to the squad.
Expert Predictions of Icc world cup 2023
Cricket pundits and experts have been making their predictions about the potential winner of the ICC Cricket World Cup 2023. Here's what they have to say:
Strength in Youth: Experts believe that teams with a blend of experience and youthful exuberance might have an edge. Young talents stepping up could be the game-changer.
Pitch Conditions: The pitches in India are known for their spin-friendly nature. Teams with proficient spin bowlers could exploit these conditions to their advantage.
Team Cohesion: The ability of a team to work together as a unit often determines their success. Squads that foster good team spirit might have the upper hand.
Conclusion
As the excitement continues to build, cricket fans in India are eagerly awaiting the ICC Cricket World Cup 2023. While we can make educated guesses and analyze the strengths of various teams, the unpredictable nature of cricket ensures that anything can happen on the field. Let's sit back, enjoy the matches, and witness cricketing history unfold.
In conclusion, India, Australia, New Zealand, and South Africa are among the top contenders, but the World Cup is known for its surprises. The question of "Who will win the ICC Cricket World Cup 2023?" will only be answered on the field.