Best Player In The World – ICC Top Players In the world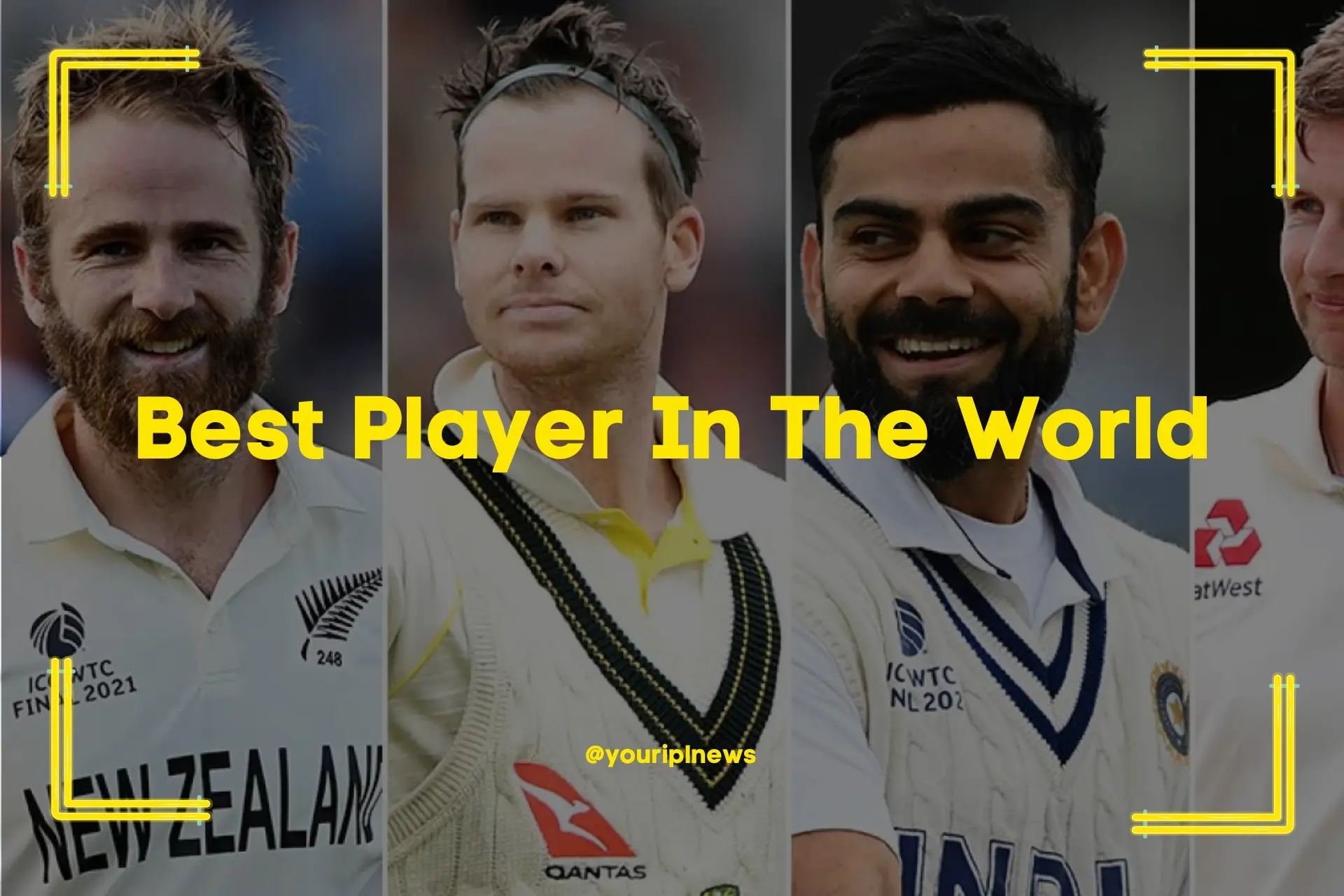 Who is the best player in the world? This is a question that has been asked for decades, and one that will likely continue to be asked for years to come. In the world of cricket, there have been many great players throughout history, but who is truly the best? In this article, we will explore the top contenders and compare their statistics to determine who truly deserves the title of the top player in the world.
How Does a Player Become the Best?
What makes a player best in cricket? This is a question that cricket fans and experts have debated for decades. Every player has their own choice when it comes to the best player in the world. While there is no definitive answer, there are several factors that are commonly considered when evaluating a player's overall skill level and impact on the game.
One of the most important factors is batting performance. A player's batting average and strike rate are often used as key indicators of their ability to score runs consistently and efficiently. A high batting average can be an indication of a player's technical skill, concentration, and ability to adapt to different conditions and opponents.
Another key factor is bowling performance. A player's bowling average and economy rate are often used to evaluate their effectiveness in limiting the opposition's scoring and taking wickets. A high bowling average can be an indication of a player's accuracy, pace, and ability to generate swing or spin.
Fielding is another critical factor that can impact if a player is considered the best player in the world or not. A player's fielding statistics, such as the number of catches, run-outs, and stumpings, can be used to evaluate their athleticism, reflexes, and tactical awareness. A great fielder can save runs, create pressure, and swing the momentum of a match in their team's favor.
Consistency is also highly valued in cricket. A player who performs consistently well over a long period of time is often considered to be more valuable than someone who has occasional flashes of brilliance. This is because consistent performers can be relied upon to contribute to their team's success on a regular basis, while more erratic players may not be as reliable.
Finally, it's worth noting that a player's impact on the game can be evaluated in various ways. For example, a player who consistently performs well in high-pressure situations, or who makes significant contributions to their team's success in key matches, may be considered to have a greater impact than someone with similar statistics but less clutch performance.
List of Best Player in the World
Below you can know about the top players in the world, even though you can know here about the best all-rounder in the world and highest wicket taker in ODI. So in order to know more about the best ICC players in the world, just take look below.
Virat Kohli: The King of Consistency
Virat Kohli is a great player in all formats who got consistency under the best wicket keeper in India. Regarding modern-day cricket, there is no denying that Virat Kohli is one of the best player in the world of cricket. The Indian captain is known for his incredible consistency, both in his performance on the field and his leadership off it. In his career, Kohli has scored over 12,000 runs in ODIs and over 7,000 runs in Tests, with an impressive average of 59.07 and 53.41 respectively.
Kohli's numbers speak for themselves, but it's not just his statistics that make him stand out. He is a fierce competitor who never gives up, and his passion for the game is evident in everything he does. Kohli has been awarded the prestigious Sir Garfield Sobers Trophy for ICC Cricketer of the Year on multiple occasions, and his impact on the game cannot be denied. Although if you are a huge fan of Virat Kohli then you can also know here about RCB highest score under Virat's captaincy.
Steve Smith: The Comeback King
Steve Smith is another player who has cemented his place among the best player in the world. The Australian batsman has faced his fair share of ups and downs in his career, but his determination and resilience have made him a force to be reckoned with. In his 77 Tests, Smith has scored over 7,500 runs at an average of 61.25, with 28 centuries to his name.
What sets Smith apart from many other players is his ability to come back from setbacks. After being banned for a year due to his involvement in the ball-tampering scandal, Smith returned to the game with a renewed sense of purpose and determination. He has since proven himself as one of the best players in the world, and his record speaks for itself.
Kane Williamson: The Silent Assassin
Kane Williamson is often described as a silent assassin, and it's easy to see why. The New Zealand captain is known for his quiet demeanor and unassuming nature, but his performances on the field speak volumes. Williamson has an impressive record in Tests, with over 7,000 runs at an average of 54.31, and he has also made his mark in ODIs and T20s with he become one of the best player in the world.
What makes Williamson stand out is his ability to adapt to different conditions and situations. He is equally comfortable playing on flat pitches or in challenging conditions, and his calm and composed nature have earned him the respect of his peers and fans alike. Williamson's leadership skills are also second to none, and he has led New Zealand to some historic victories in recent years, although he is also the upcoming highest test score player.
Comparison Table
To help compare the statistics of these three great players, we have compiled a table below:
| Player | ODIs | Runs | Average | Tests | Runs | Average |
| --- | --- | --- | --- | --- | --- | --- |
| Virat Kohli | 254 | 12,169 | 59.07 | 92 | 7,490 | 53.41 |
| Steve Smith | 128 | 4,767 | 43.34 | 77 | 7,540 | 61.25 |
| Kane Williamson | 151 | 6,416 | 47.00 | 83 | 7,115 | 54.31 |
As you can see, all three players have impressive records in both formats of the game, but Kohli and Smith have a slight edge over Williamson when it comes
Who is currently considered the best cricket player in the world?
There is no one definitive answer to this question, as opinions can vary widely based on personal preferences and performance statistics. Some of the most frequently mentioned candidates include Virat Kohli, Steve Smith, Kane Williamson, and Joe Root.
What factors are typically considered when evaluating a cricket player's skill level?
Common factors include batting average, strike rate, bowling average, economy rate, fielding statistics, and overall consistency and impact on the game. However, different experts may place varying levels of emphasis on these and other factors.
Has any one cricket player ever been considered the best in the world for an extended period of time?
Yes, there have been several players who were widely regarded as the top cricket player in the world for multiple years in a row. Examples include Viv Richards in the 1980s, Brian Lara in the 1990s, and Sachin Tendulkar in the early 2000s.
Can a cricket player be highly skilled but not widely recognized as the best in the world?
Yes, it is possible for a player's talents to be somewhat overlooked or underrated due to factors such as team performance, playing style, or media coverage. Additionally, opinions on the best player in the world can change rapidly based on recent performance and other factors.
How do different formats of cricket (such as test matches, one-day internationals, and T20 matches) impact the evaluation of a player's skill level?
Different formats of cricket can require different skill sets and strategies, so a player who excels in one format may not necessarily be the best in another. For example, some players may be particularly effective in longer test matches, while others may be better suited to the faster pace and shorter duration of T20 matches. As a result, experts may evaluate players differently depending on the format of the game.